American stocks expanded om Friday due to good April labor market data. Unemployment hit a seven-month low, making 5.4%. However, Non-Farm Payrolls turned out to be not that great – 223 thousand. The indicator showed a rather weak growth after the sharp fall in March: only 83 thousand new jobs were recorded there. According to CME FedWatch, investors suppose that the probability Fed raises the rate reduced in December from 62% to 51%. That is why the surge in the American dollar was rather moderate. Apart from good macroeconomic statistics there is another index-boosting factor: Aol Corporation issued a positive quarterly earnings report (+10.2%). American stocks trade volume was 3% below 5-day average, making 6.6 bn shares. To be noted, S&P 500 is traded with ?/? ratio, which equals 17. This is above historical average of 15 and may indicate that the index is fundamentally overpriced by 13.3%. American retailers Macy's, Nordstrom and Kohl's will publish corporate reports this week that may affect stock market. No important macroeconomic data are expected today in the US.
European indices have been slipping today after Friday's growth. Investors have reacted to rate reduction by Bank of China. German finance minister Wolfgang Schäuble produced additional pressure on stocks, saying that Greece may unexpectedly go bankrupt. Today European finance ministers will discuss Greek bailout program in Brussels. Greek ATG index dropped 2.5%. No important economic statistics are anticipated in eurozone today.
Nikkei has advanced today together with global indices. Investors appreciated rate reduction in China. However, Nikkei surge was restrained by negative reports from Sharp (the company lost 26% because probable additional emission of preference shares) and Toshiba (the corporation shares slumped 17% because of dividend cancellation). Tomorrow at 07:00 CET two economic indices will be released in Japan; the tentative outlook is neutral.
Most commodity futures increased due to Chinese economic stimulus program. Bank of China has reduced rate for the third time in 6 months. Investors anticipate additional supporting measures. Shanghai Composite Index added only 2.1%.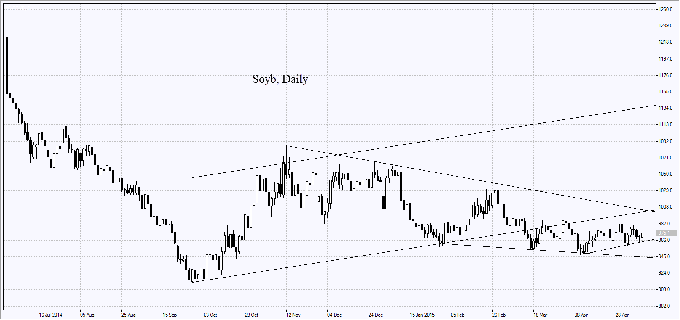 Soy quotes marked a slight growth on the news that the import to China in April was 18.3% lower, as compared to the last year. Market participants believe that it happened because truck drivers' strike in Brazil and expect a sharp surge in Chinese import in May. Our analysts assume, that soybean futures growth is tempered by crops forecast in Argentina. They will rise 12% to 59 mln tons in annual value. According to Commodity Futures Trading Commission, hedge funds increased net short wheat and corn bets and decreased net short soy bets. We remind that today's weekly report on grains by US Department of Agriculture may have an impact on quotes.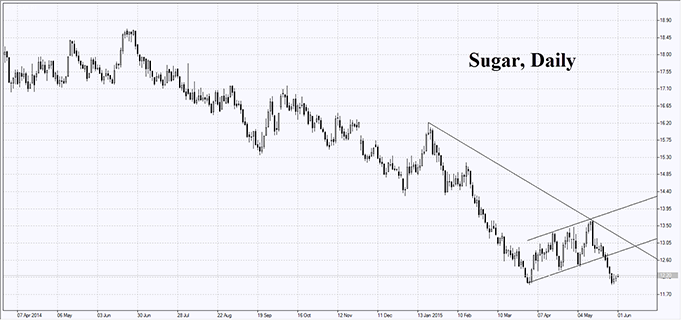 Sugar futures rose to their 4-month strongest on Friday, driven by unexpectedly strong Brazilian Real. Cacao and coffee quotes rallied as well. Investors suppose that a number of "low-scale" speculators had to close short positions because of loss. According to CFTC, the last week recorded increase in net short coffee and cacao bets as net long volume has contracted first time in 5 weeks.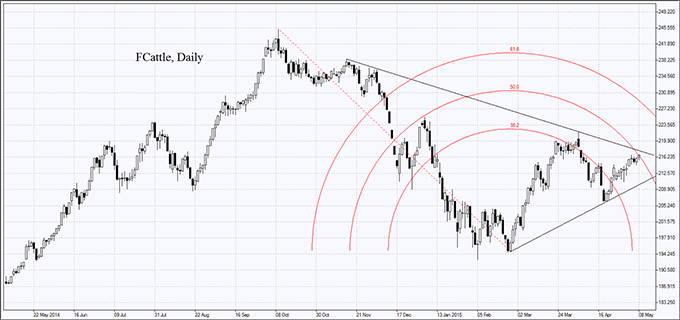 Beef quotes have been growing for 3 constant weeks due to the "picnic season" in the USA. Some investors expect the trend to continue until Memorial Day, celebrated May, 25.
Source:IFC Markets